Shipping Vehicles to New Zealand (Auckland)
Ascope Shipping offers affordable container, caravan, motorhome and car shipping from the UK to Auckland and Wellington, New Zealand. Shipping vehicles to New Zealand is our speciality and we have many experience in export and shipping industry from UK to New Zealand. If you are looking to import your car / vehicle to New Zealand from UK, then we are the company to use. 
We have very good connections with shipping lines in UK meaning we get the best rates from them making our prices the best and affordable. We also have very good reviews on Trustpilot meaning we are the company to trust when it comes to shipping your cars to New Zealand. Please try us and we can assure you that you will not be disappointed.
Prices for shipping to New Zealand
| | | |
| --- | --- | --- |
| Vehicle Type | RO/RO Prices | Container Costs |
| Saloon Vehicle e.g VW Passat | £2230 | Enquire (20ft cont) |
| 4×4 Vehicle e.g. Range Rover | £2970 | Enquire (20ft cont) |
| Vans e.g Vauxhall Combo | Enquire | Enquire (20ft cont) |
| 2 cars(saloon / 4×4) | Enquire | Enquire (40ft cont) |
RORO CAR SHIPPING TO AUCKLAND, NEW ZEALAND:
Roll on Roll off (RORO) method of shipping to New Zealand offers a cost-effective way of shipping cars, caravans, motorhomes, vans, minibuses, trucks, buses, plant and agricultural machinery to Auckland, New Zealand as units are only charged for the space they take on the Vessel. We export new and used vehicles and self-propelled machinery to New Zealand from the UK. 
We offer both door-to-port and port-to-port services from the UK. Vehicles can either be driven to the port or transported on our door-to-port service. We have access to all the vessels departing from the UK to New Zealand on a weekly basis.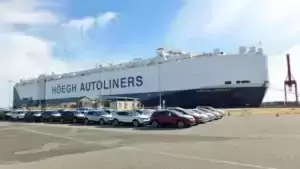 CONTAINER SHIPPING TO AUCKLAND, NEW ZEALAND:
Experience stress-free automotive/cargo transport with our secure container shipping services. We provide door-to-port, and port-to-port options as well as loading & lashing at both the Essex warehouse even your own address! With weekly sailings from the UK direct to New Zealand you'll get reliable service and peace of mind knowing that we have taken care of everything for an effortless shipment.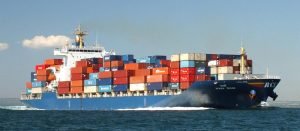 Moving overseas and need to transport your belongings? Our international shipping company is in contention as one of the UK's leaders, with competitively priced quotes that are made possible by the volumes we move each month. Get an unbeatable quote now and make a cost-effective start on your journey abroad!
Ascope Shipping Services offers a worry-free experience so you can be confident in our service. With decades of history and expertise, we guarantee your cargo will arrive safely and on time – just like you left it.
Need to ship a vehicle or personal items? Look no further! Our team is here to provide you with the most affordable and convenient shipping services, wherever your destination may be – NZ included. Get in touch for an obligation-free quote today.
CONTAINER SHIPMENTS ARE WEEKLY.
Call today for a free quotation and see how much we can save you on the cost of your shipment to New Zealand.
Before you decide to undertake car or cargo shipping to New Zealand, it is very important to know what requirements are needed for importing cargo or vehicles in New Zealand and that you meet the required standards.
It is important you consider customs implications and costs in New Zealand that will be involved once the cargo or vehicle arrives at the designated country by contacting the necessary parties.